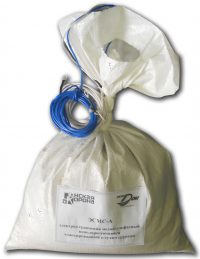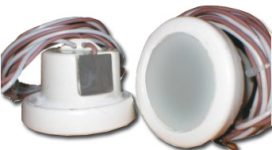 The permanent non-polarised reference electrodes ESMS are intended for maintenance electrolytic contact to a ground in circuits of definition of efficiency of anticorrosive protection of underground metal constructions.
Also the electrodes are produced in the ESMS-A modification for using in permeable and sandy soils. In this modification the ESMS electrode is immersed to a non-waterproof bag filled with special backfill in complete set.
Electrodes ESMS can be established in a ground with a conclusion of conductors to CP test-station. The electrodes are intended for operation at an ambient temperature from -40 °C up to +45 °C
The basic advantages:
– Reliability in operation;
– Opportunity of long storage;
– Not critical to a level of electrolyte;
– Universality;
– High durability of a membrane.
Characteristics of the ESMS and ESMS-A
| | |
| --- | --- |
| Transitional electric resistance, kOm | 2…8 |
| Potential to AgCl electrode, mV | 115+20 |
| External diameter of the case / height, mm | 86/60 |
| Volume of electrolyte, ml | 100 |
| Mass of the ESMS (the ESMS-A), kg, no more | 0,4 (4,8) |
| Length of wire, m, not less | 3,0 |